SWIT NAB2023 Show Review
Apr 26, 2023 by SWIT Online
SWIT NAB2023 Show Review
NAB Show 2023 came to a successful conclusion on Thursday. In order to participate in this exhibition, countless team members and partners worked day and night. Here we would like to thank the SWIT team and volunteers for their wonderful performance, thank the customers and visitors who visited the SWIT booth, and thank the exhibition organizers and partners for their strong support.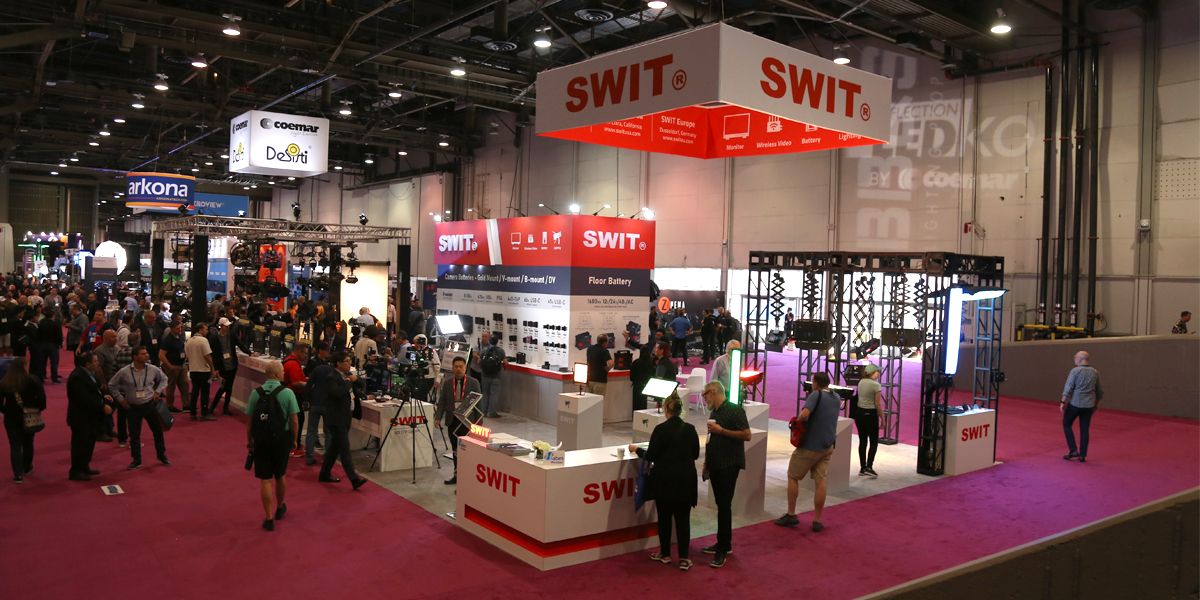 The SWIT NAB2023 new products review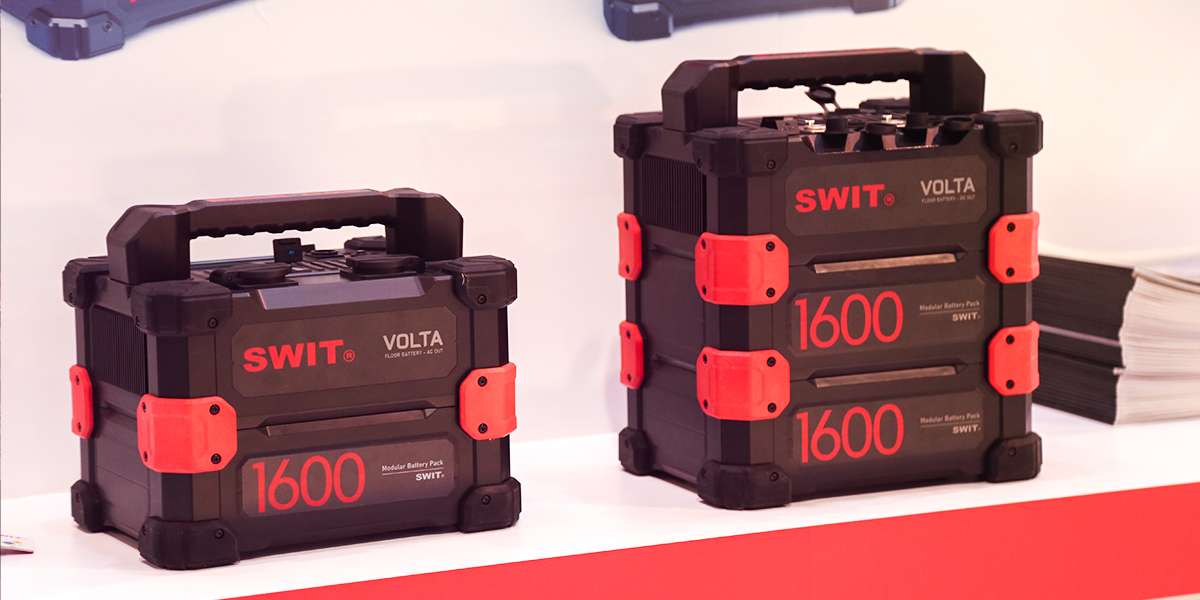 The VOLTA floor battery
In the power product line, VOLTA floor battery is the first public appearance. This modular product features module separation and add-on battery packs. The top section is the control unit, including 500W charger, 45V solar charging interface, 65W USB-C and output interfaces. This new product is available in two output versions: AC version and DC version. The AC version provides two three-phase power ports with a maximum output power of 1500W. The DC version provides 12V, 24V, 48V DC output interfaces, and the maximum output power is 1200W. Both versions share the same series of 1600Wh battery packs. No stacking number limit. It can provide powerful power supply support for professional film equipment such as cameras, high-draw lights, and DIT equipment.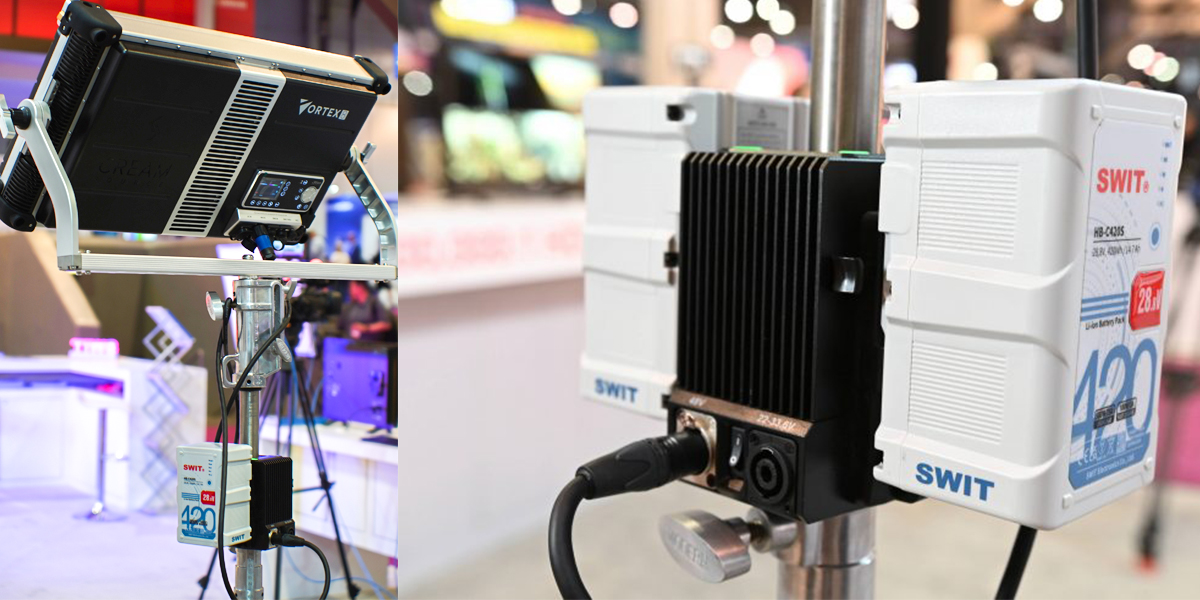 TD-R230 & HB-C420S are powering Vortex 8
The new power supply solution for high-power lighting: the combination solution of adapter TD-R230S + battery HB-C420S. This set can provide 100% continuous output for high-power lamps with power less than 750W, including Skypanel S60, Creamsource Vortex 8, etc.
The 8x100W Ultra Fast Wall Charger
The version of MATRIX displayed at the exhibition is a special customized version
SWIT's new MATRIX wall charger was also unveiled. This is an 8-channel high-speed charger that provides 8x100W charging speed for professional video camera batteries. This product is aimed at rental houses and production companies, and provides three versions: V-mount, Gold-mount, and B-mount.
The high intensity studio Fresnel LEDs
Followed by the lighting product line. The new studio spotlight series provides three power options of 100W, 200W and 400W. The 100W fresnel is fanless, and 200W&400W support Fan ON/OFF control by DMX, support optional E-motor to control spot/flood angle by DMX. With the new CL-100D 100W panel light, SWIT provides users with a more complete and affordable studio lighting solution.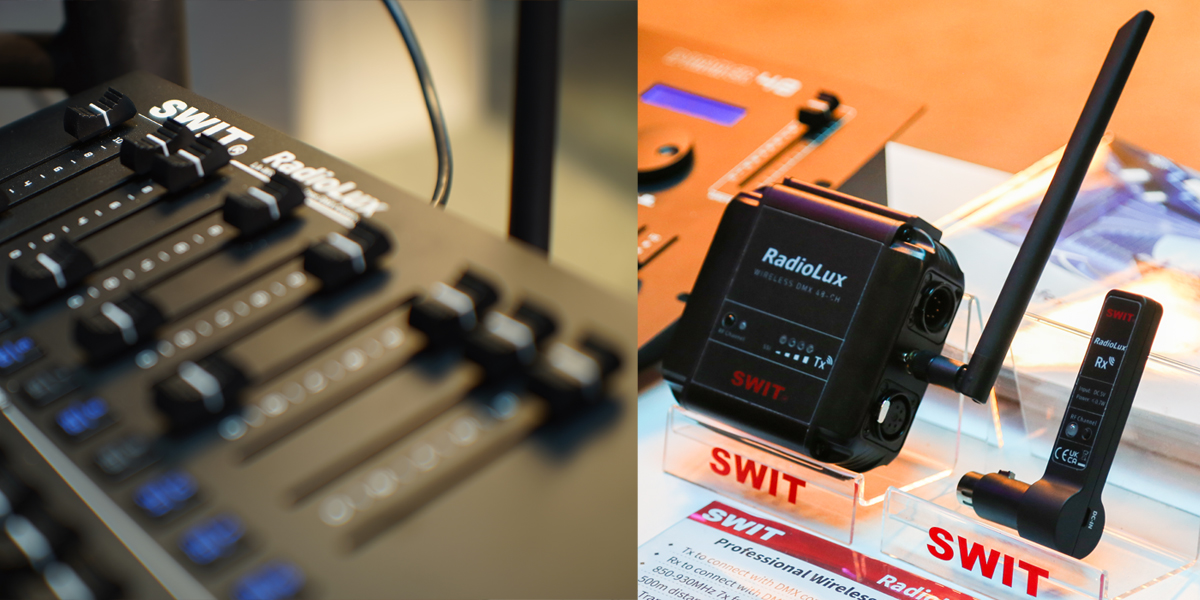 Reliable Wireless DMX console - RadioLux
Radiolux is SWIT's low-latency and high-stability wireless DMX solution based on 850-930MHz frequency. This solution includes a receiver, a transmitter, and a 48-channel DMX console including transmitter. At the booth, every light was plugged into a receiver, and many visitors set up the DMX addresses and controls themselves.
MONET-400/700 high power RGB panels
SWIT also showed for the first time the prototype of the new MONET series of high-power soft light panel lights. There are two versions of 1:1 400W and 2:1 700W. Built-in Lumenradio receiver module. Features such as quick replacement of accessories are supported.
The K7 Cine Monitor, High bright and Touch
The new K7 monitor is a 7-inch high color accuracy, 1500nits high brightness touch screen cine camera monitor, 3GSDI and HDMI, All-metal structure and dual DC input interface including 2-pin lemo. NPF and V-mount battery plates are optional.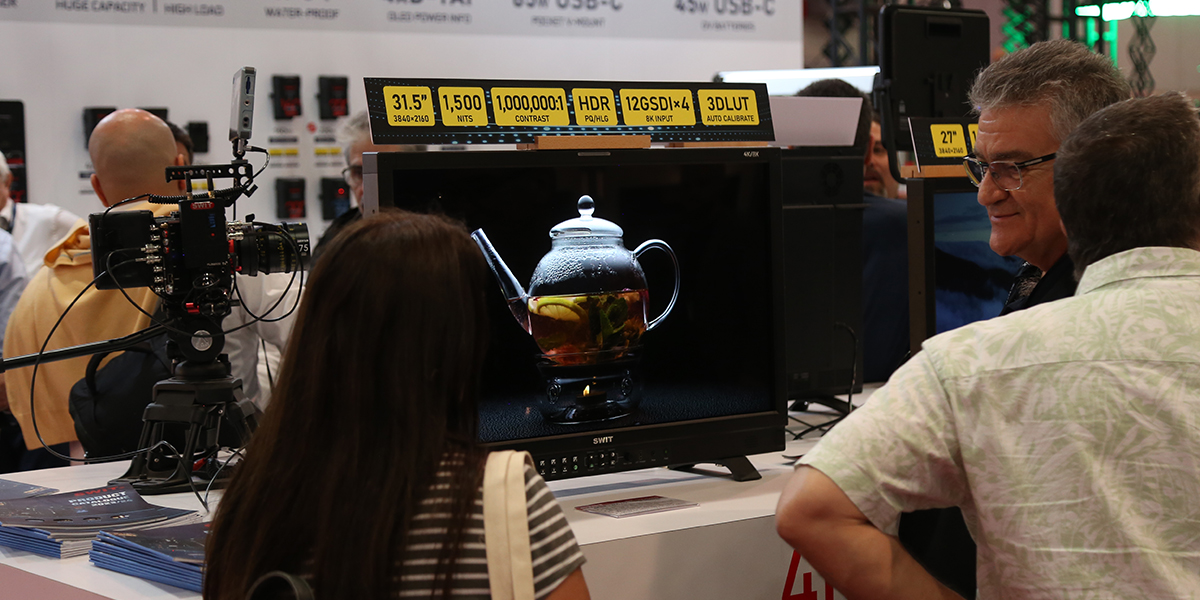 BM-U325MD 4K 1500nits 1,000,000:1 HDR Monitor
Regarding the broadcast TV product line, the top-grade master monitor BM-U325MD attracted the most attention at the booth. On the show, visitors surrounded this monitor. This monitor adopts local dimming technology and AI algorithm to achieve a high brightness of 1500nits and a high contrast ratio of 1,000,000:1. It has 4 channels 12G-SDI In&Out, and can input 8K signals through SQD and 2-SI modes. In addition to the Self-Calibration and Eye Pattern functions that all SWIT monitors have, it also retains the SFP module interface, which provides the possibility for later upgrades and expansions.
NDI EFP Multi-Camera System
This is professional NDI multi-camera production system, with intercom, TALLY, PGM Return video, and up to 4K60P NDI. The system keeps the same operation habits as SDI/Fiber EFP system. Cameramen and Director can push buttons to get intercom connected, and TALLY, PGM return video are firstly adapted in this system. Working together with SWIT professional NDI monitors, the system will bring NDI productions to broadcast professional standard.
---
The show hours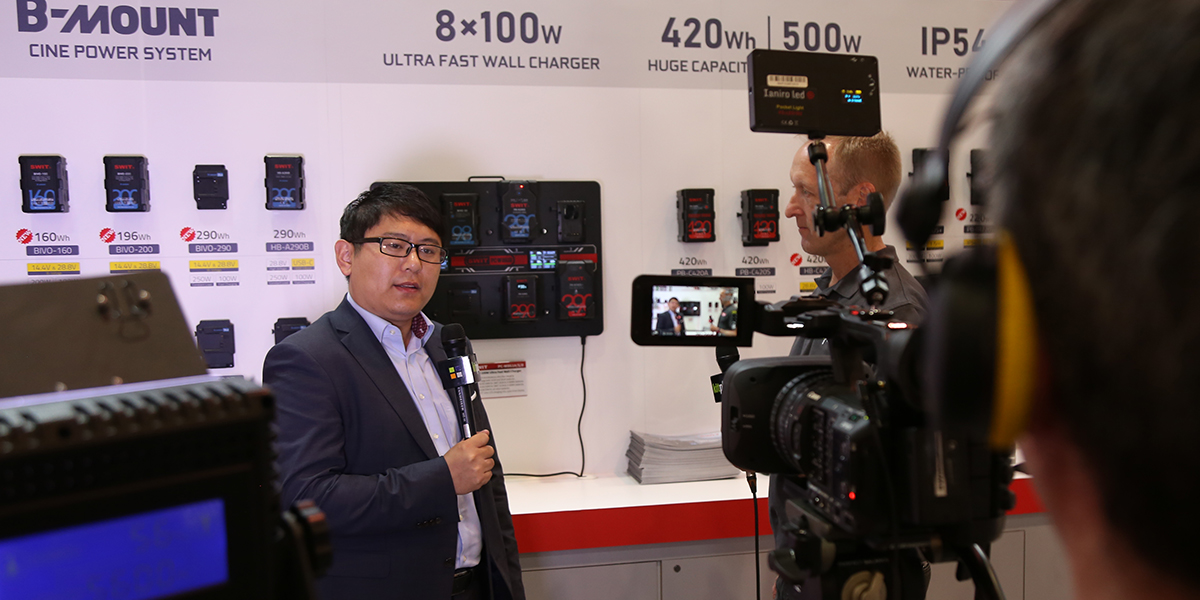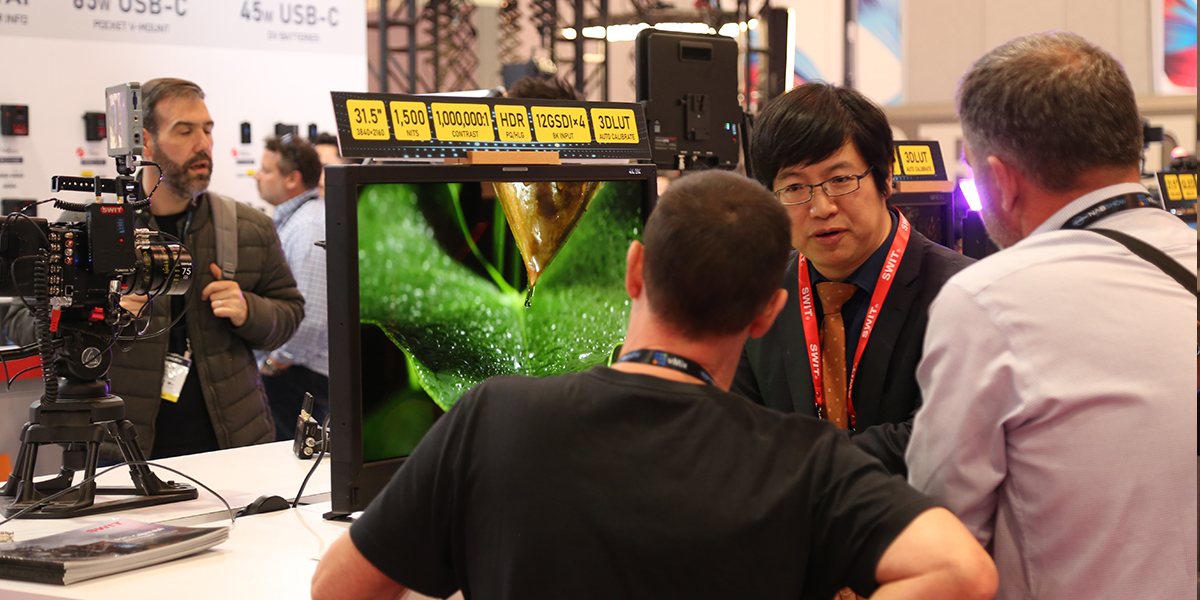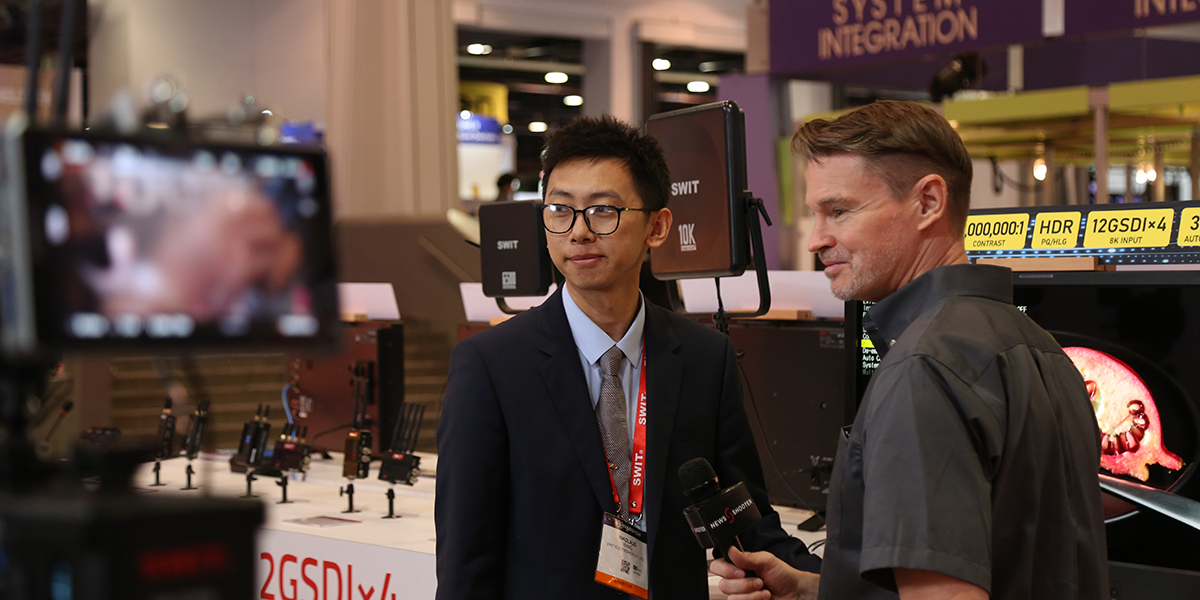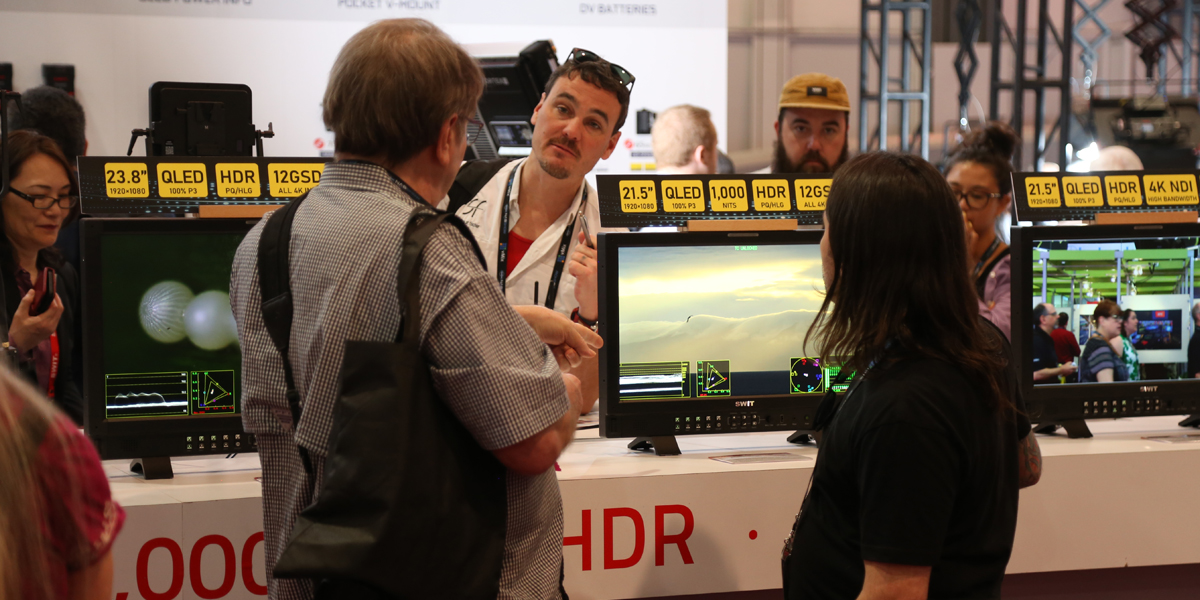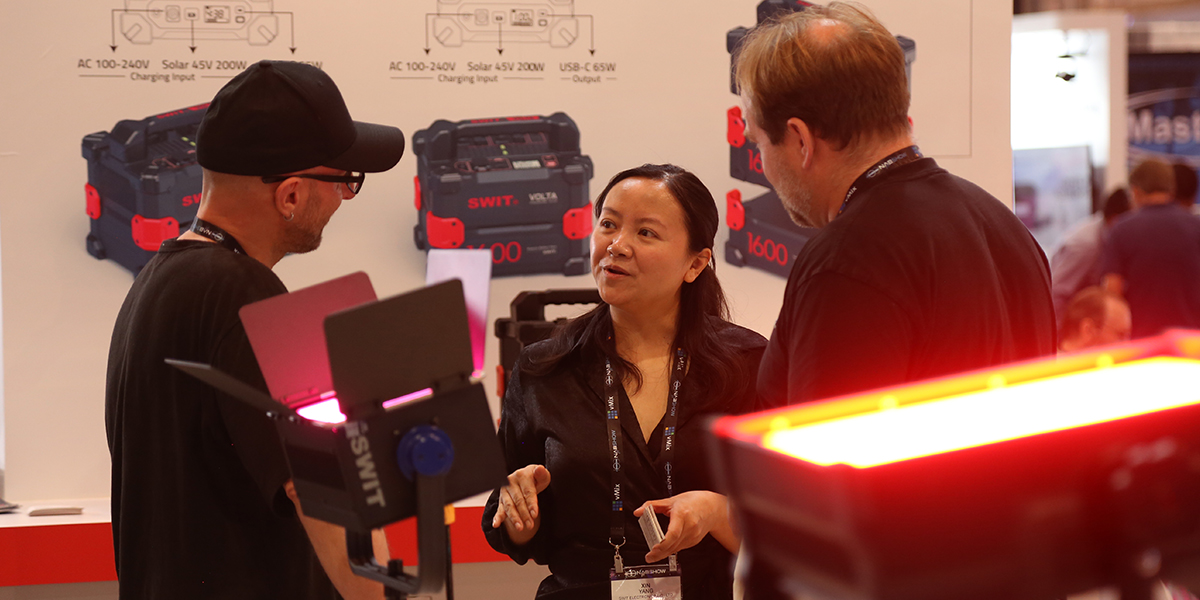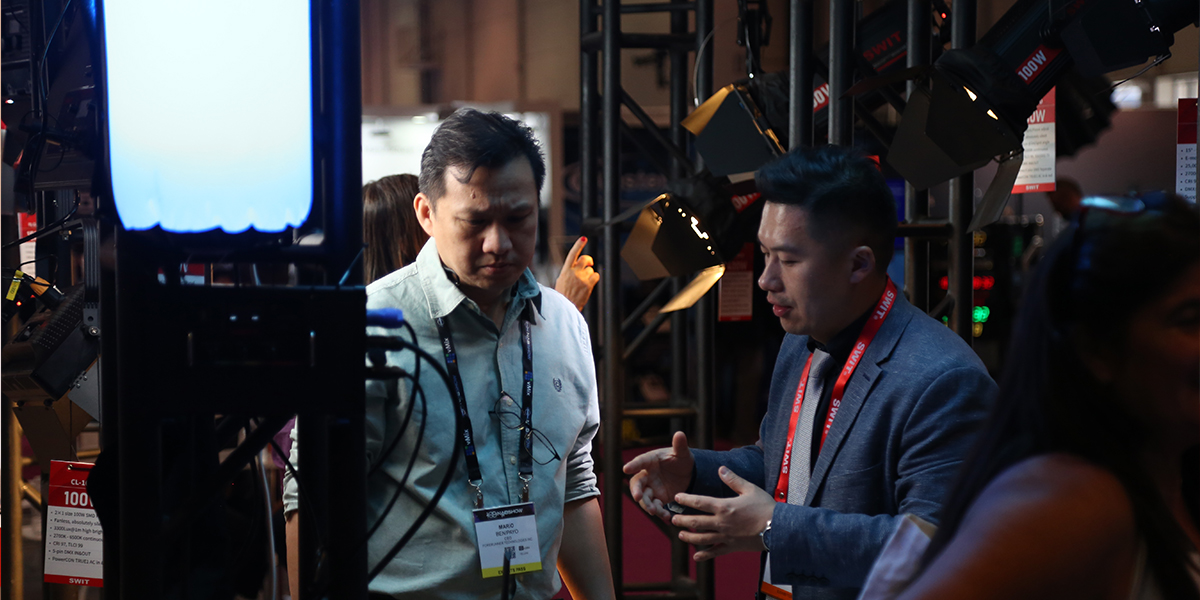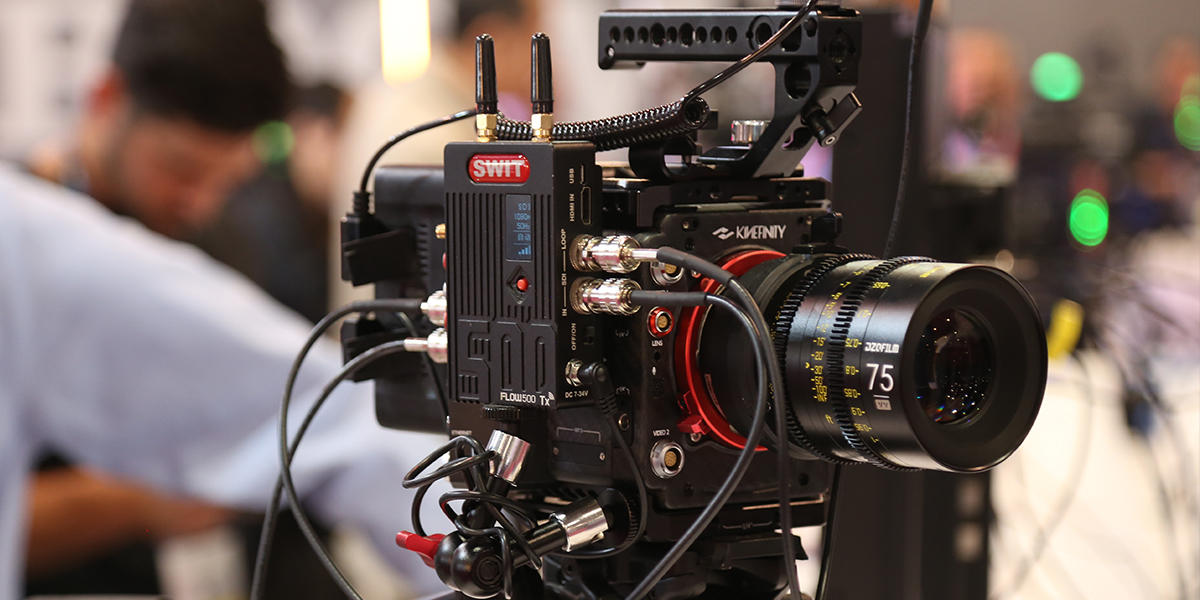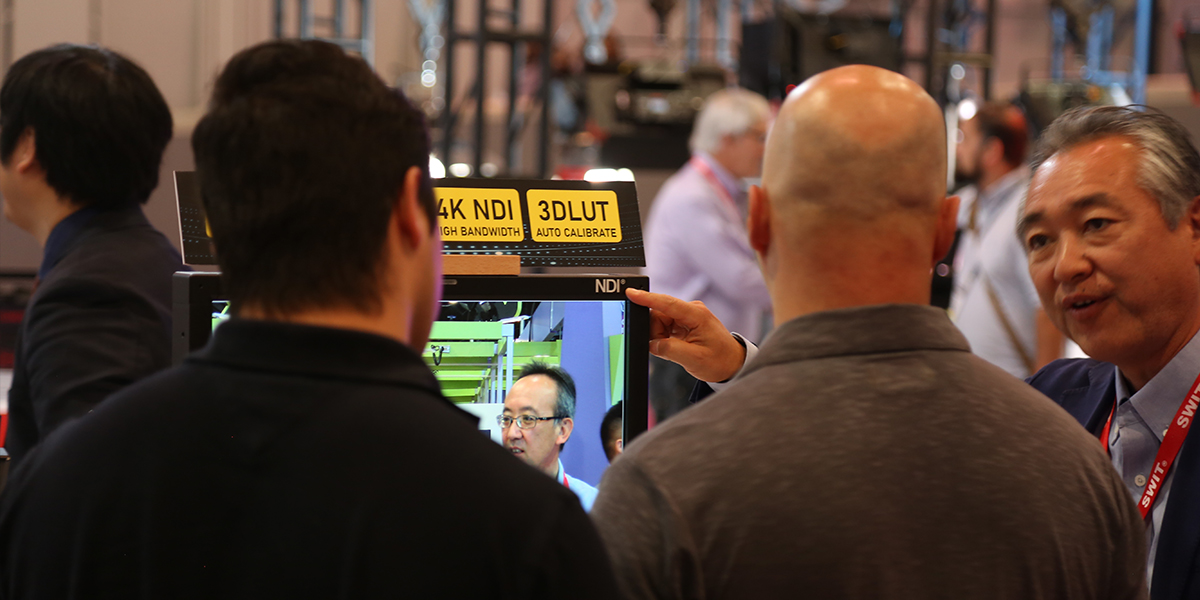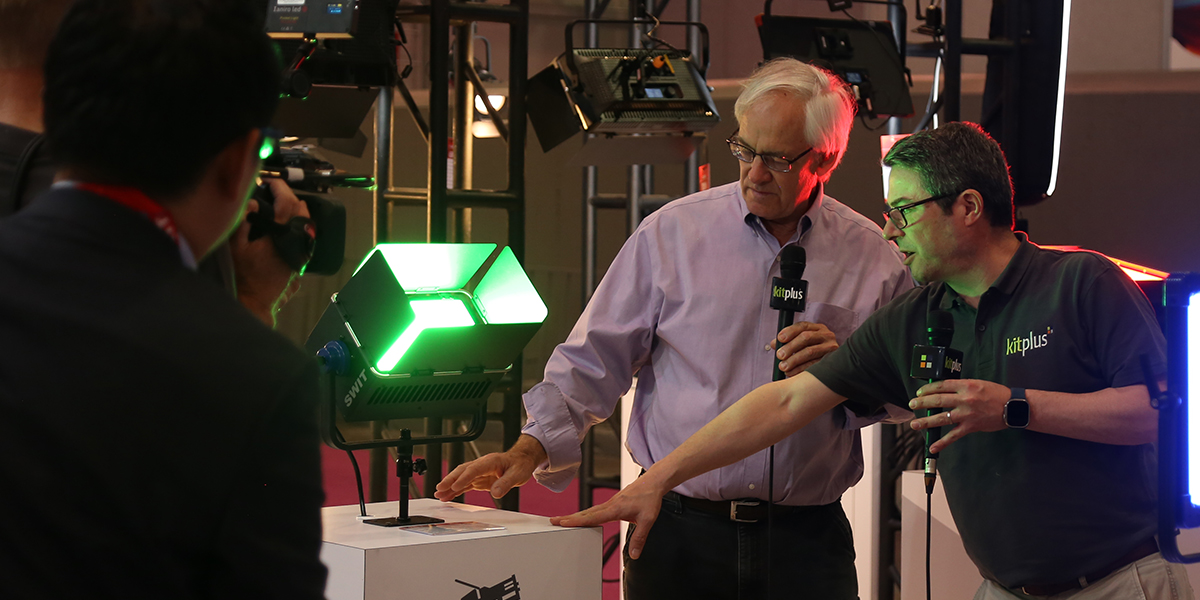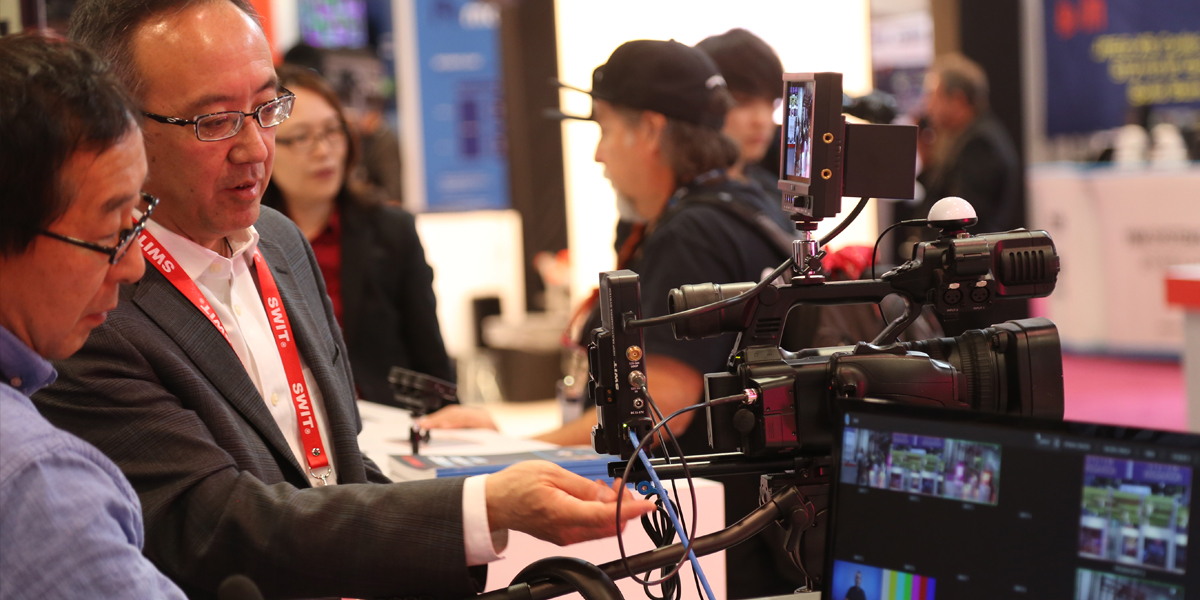 ---
During the exhibition, SWIT participated in a number of media cooperation, conducted in-depth cooperation with many well-known enterprises in the industry, and jointly promoted the development of the industry. At the same time, customer consultation and feedback at the exhibition will also provide important references for the development and optimization of SWIT products.
Happy 100th birthday to NAB Show. See you next year in Las Vegas!