New MINO Series Pocket Batteries
Dec 14, 2022 by SWIT Online

SWIT launched two new pocket V-mount batteries in its MINO series: the MINO-S70 and MINO-S210. These batteries are incredibly compact and offer 40% more capacity than comparable batteries in their class. Plus, they support USB-C fast charging for even more convenience. Whether you're a professional videographer or a casual filmmaker, these batteries are sure to meet your needs. With their professional design and reliable performance, the MINO-S70 and MINO-S210 are the perfect addition to any filmmaker's kit. Get yours today and experience the power of SWIT.
Key Features:
1) Two new options of 70Wh and 210Wh
2) Ultra-small size, suitable for RED V-RAPTOR cameras
3) Camera digital power display
4) USB-C input and output (MINO-S70 35W IN/65W OUT; MINO-S210 48W IN/65W OUT)
5) MINO-S210 has 200W output, which can supply power for lights
MINO-S70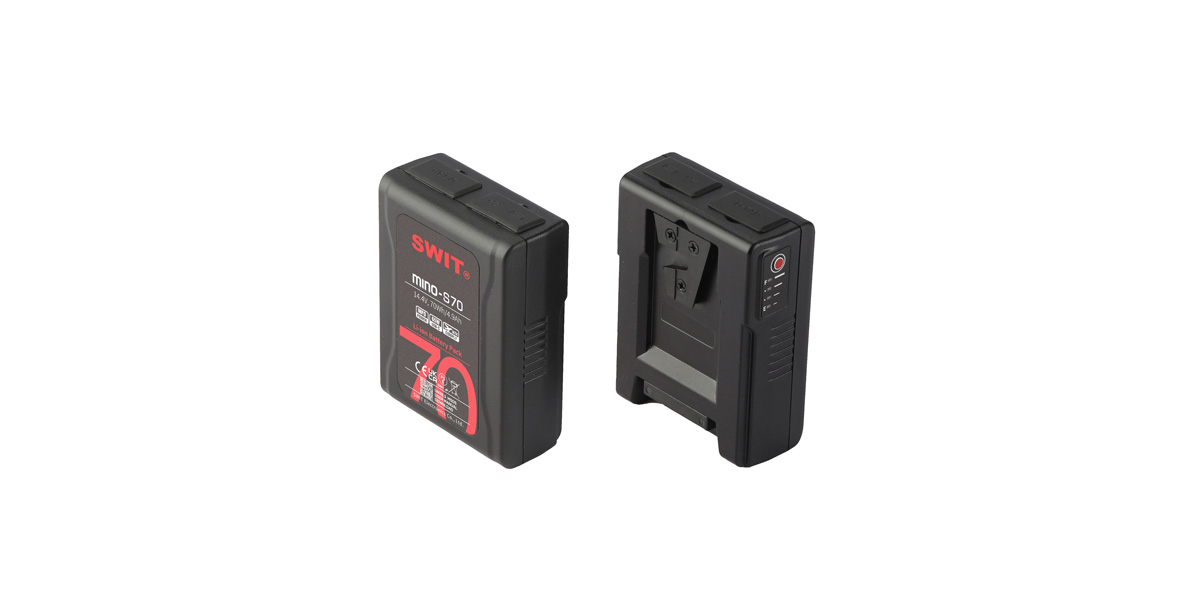 MINO-S70 is an ultra-compact V-mount battery, which has a size almost equal to that of 50Wh batteries on the market while increasing its capacity by 40%. It is very suitable as the main camera battery for lightweight travel shooting or power support for any small consumption equipment on the set (including monitors, recorders, image transmission and other professional equipment or as a power bank to power mobile phones, tablets or laptops).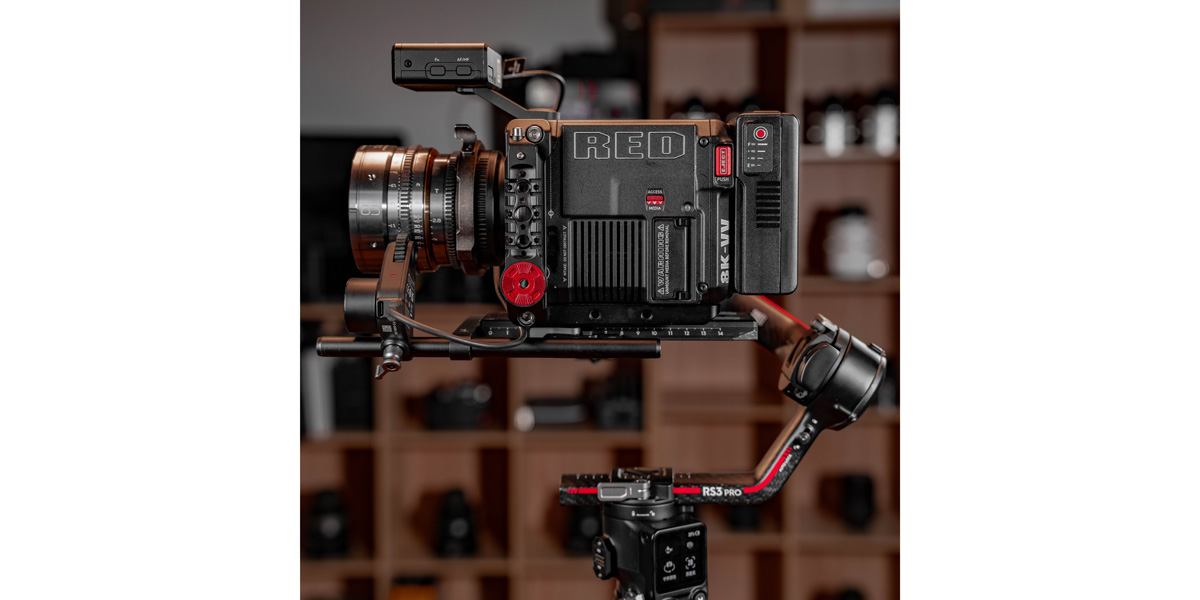 V-Raptor powered by MINO-S70 on RONIN RS3
MINO-S70 complies with RED V-Raptor's battery size restrictions. Meanwhile, the flat design and 419g (0.9lbs) weight make the MINO-S70 ideal for gimbal installation. MINO-S70 allows you to flexibly shoot from any angle, even upside down RED V-Raptor with DJI Ronin RS3.
MINO-S210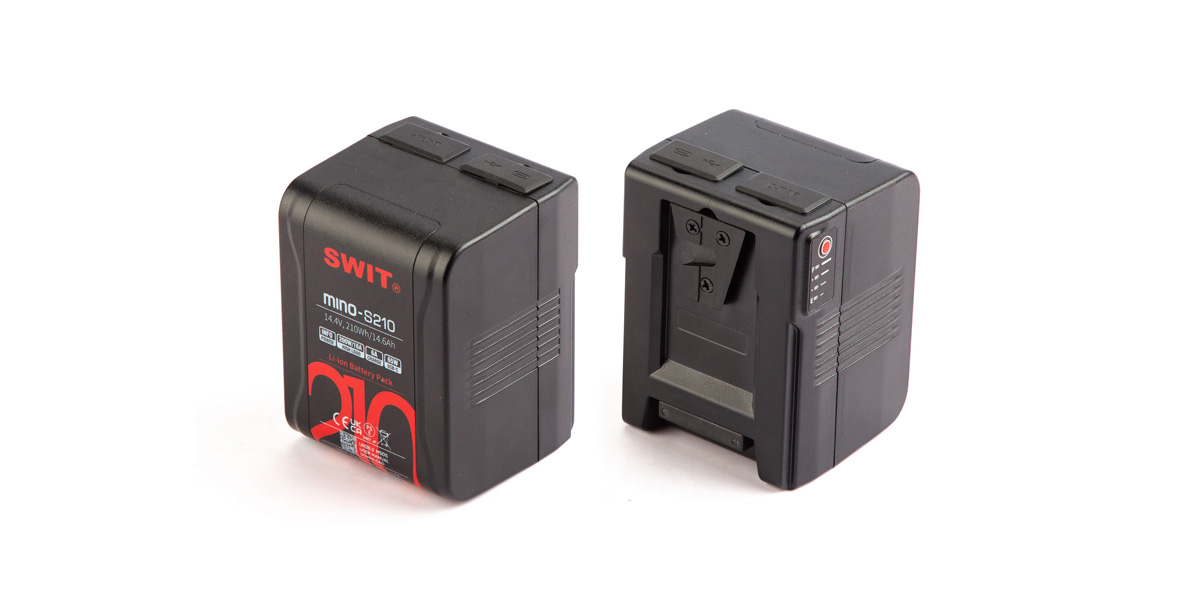 MINO-S210 adopts the top GA cells, and achieves the ultimate capacity and performance in a compact size. At the same time, MINO-S210 can also provides a high output of 200W, which provides a guarantee for driving some lighting products.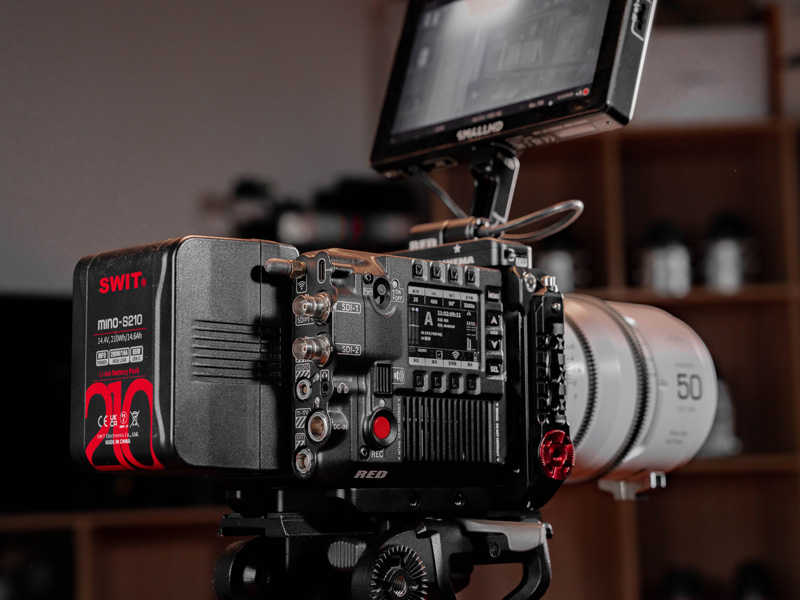 The largest capacity battery that can be used by the V-Raptor without accessories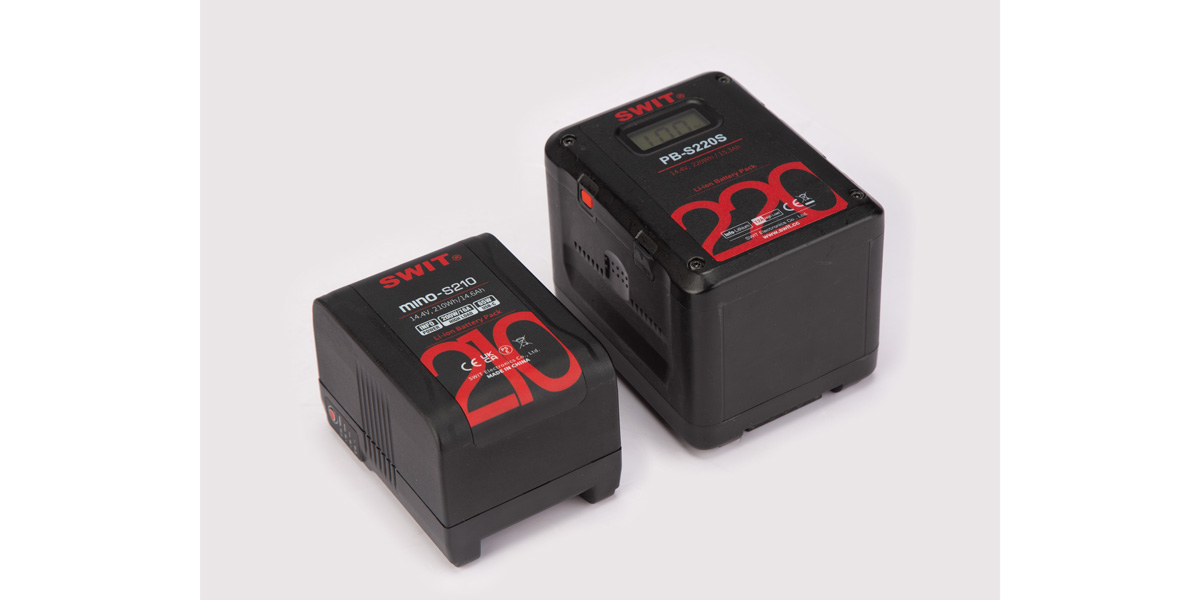 Compared with the 220Wh battery, the size is greatly reduced
Versatile MINO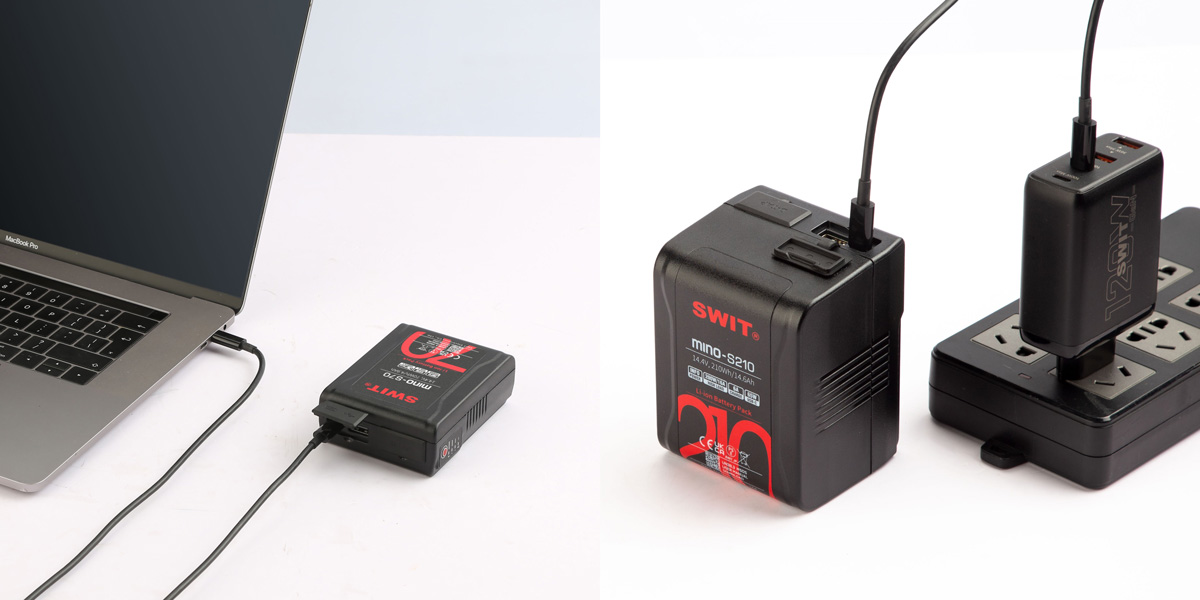 MINO support USB-C high-speed charging protocol
Built using wire-free internal tech, the MINO series batteries are not only compact and lightweight, but also offer large capacity and also support for USB-C charging.
In addition, these batteries are equipped with advanced safety features such as overcharge protection, overdischarge protection, short circuit protection, and temperature protection, ensuring that they are safe to use in any situation. Furthermore, the MINO series batteries support bi-directional communication, allowing users to monitor their battery status in real-time for a more convenient experience.
In combination with SWIT's PB-M series batteries, the MINO series forms a complete and versatile V-mount battery system with capacities ranging from 45Wh to 210Wh, providing professional users with a comprehensive and reliable power solution. Get yours today and experience the power of SWIT.